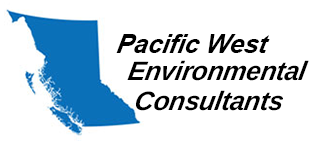 Radon Is Estimated To Be Responsible For 3,000 Cancer Deaths Each Year In Canada.
At Pacific West Environmental Inspections, you will receive the following professional service and more:
Radon Gas Investigator Provider.
Provide A Complete Detailed On-Site Visual Assessment Survey & Testing.
Provide A Detailed Narrative Report With Photos Of Investigation Results.
Fully Explain The Details Of The Report And Answer All Your Questions.
Provide You With Recommendations For Radon Gas Remediation.
All Regions of British Columbia contain Radon and a Radon Gas Investigation is highly recommended for all buildings. Soil gas containing radon can enter a building any place it finds an opening where the building contacts the soil. These openings can be present even in well-built and new houses.
To Book Your Inspection Or For More Information,
Call (866) 966-8751
What is Radon?
Radon is a radioactive gas that is colourless, odourless and tasteless. It is formed by the breakdown of uranium, a natural radioactive material found in soil, rock and groundwater. Radon escapes from the ground into the outdoor air. It is diluted to low concentrations and is not a concern. However, radon that enters an enclosed space, such as a home, can sometimes accumulate to high levels. Radon breaks down to form additional radioactive particles called "progeny" that can contaminate the air you breathe.
Concern in Canada about indoor radon levels began in the mid-1970s. Some homes in communities where uranium ore was either mined or processed were found to have elevated radon concentrations. After this discovery, Health Canada surveyed the radon
levels in 14,000 homes in 18 cities across Canada. Also, some smaller communities have been identified by provincial government agencies as having the potential for high radon levels in dwellings. The majority of homes surveyed showed low concentrations of radon. However, a small but significant minority of homes in some locations were found to have high levels.
What is the Risk?
The only known health risk associated with exposure to radon is an increased risk of developing lung cancer. Radon gas and radon progeny in the air can be breathed into the lungs where they break down further and emit "alpha particles". Alpha particles release small bursts of energy which are absorbed by nearby lung tissue. This results in lung cell death or damage. When lung cells are damaged, they have the potential to result in cancer when they reproduce. Cancers caused by radioactivity are started by chance and not everyone exposed to radon will develop lung cancer. The time between exposure and the onset of the disease is usually many years. Your risk of developing lung cancer from radon depends on the concentration of radon in the air you breathe and the length of time you are exposed. Until very recently, the estimate of the risk from radon in homes was uncertain. However, two recent independent studies in North America and Europe have confirmed that the lung cancer risk extends downward to radon levels as low as 200 Bq/m3.
How Radon Can Enter Your Home?
During much of the year, the air pressure inside your home is lower than in the soil surrounding the foundation. This difference in pressures draws air and other gases in the soil, including radon, into the home. Soil gas containing radon can enter a house any place it finds an opening where the house contacts the soil. These openings can be present even in well-built and new houses.
Who Should Test For Radon?
Radon levels are unpredictable and varies from home to home, even homes next door to each other can have very different radon levels. All homes and rental properties should be tested. Know your risks test for radon. Pacific West Home Inspections can conduct the required testing and forward a report of the results with recommendation and suggestions to eliminate Radon from the home.
What Is A Short-Term Test?
The quickest way to test for radon gas is a short-term test. A short-term test is a test from 2 to 90 days. Typically most short-term test done are from 2 to 7 days. During a short-term test closed house conditions must be meet 12 hours prior to the testing and during the entire test. A short term test will give you a snapshot of the radon levels in ones home and is a good way to determine if one may have a potential radon problem. Usually a decision to mitigate is not made on one test alone. One may follow up with another short-term test or a long-term test depending on the radon levels from the initial test.
What Is A Long-Term Test?
A long term test is a test from 91 to 365 days. A long-term test will tell you your home's year-round average radon levels under your living conditions. This is considered the most accurate way to test. During a long-term test there are no special requirements you may open doors and windows and operate fans. The disadvantage of the long-term test is that if your home has high radon levels it may take up to a year to find out your test results.
What Level Of Radon Gas Is Considered Safe?
There is no apparent safe level of exposer for radon gas. The higher the levels and the longer you are exposed to radon gas the greater your risk of getting lung cancer. In a recent study combined data from across North America estimate that ones risk of developing lung cancer increases by 11% per 100 becquerels per cubic meter ( Bq/m³) increase in radon concentration, with no apparent safe level of exposure.
What Are The Canadian Guide Lines?
Remedial measures be taken in a dwelling whenever the average annual radon concentration in the normal occupancy area exceeds 200 becquerels per cubic meter. The higher the radon concentration, the sooner remedial measures should be taken. When remedial action is taken, the radon level should be reduced to a value as low as practicable (i.e., reduced as much as possible using methods that are cost-effective). The construction of new dwellings should employ techniques that will minimize radon entry and will facilitate post-construction radon removal, should this subsequently prove necessary.
Our priority is to provide you with unsurpassed professional services. I take care of your best interest and dedicate myself to serving and representing only you with integrity, professionalism and honesty.
MONDAY TO FRIDAY: 6 AM TO 10 PM
SATURDAY: 6 AM TO 9 PM
SUNDAY: 12 NOON To 9 PM